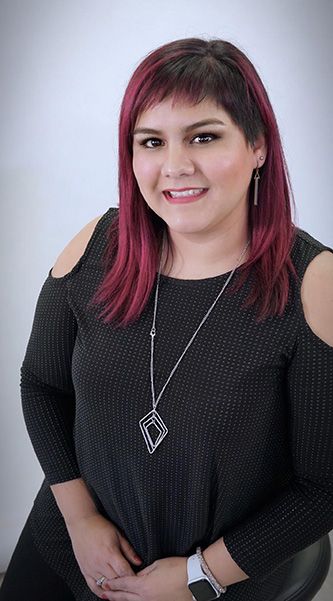 About
I am from Argentina moved to Madison in 2002. I have been working for Duncan Edward since 2010. I enjoy doing different types of styles, cuts, color formal styles and smoothing treatments. I love what I do and look forward to bringing the best I can to each and every client.
Love this place just to mentioned I been there three times with Paola. She's amazing!
Great place to get a new look!
Angelica G
I have never left a hair studio loving my new hair style, thanks Paola for working with me in getting what worked best for me based on what we had to work with and where I wanted to end up. Ive finally have found my stylist!
Yadira G
I have been a client of Paola's since 2011, which speaks for itself. I love this salon because it's always plugged into the latest trends and fashions. I mean, I get the same thing done to my hair every visit, but it's nice to go to a place that is up-to-date and stylish. Although I have my one go-to expert in Paola, the rest of the team is always very friendly and professional as I always see happy clients in their chairs.
Andrea L