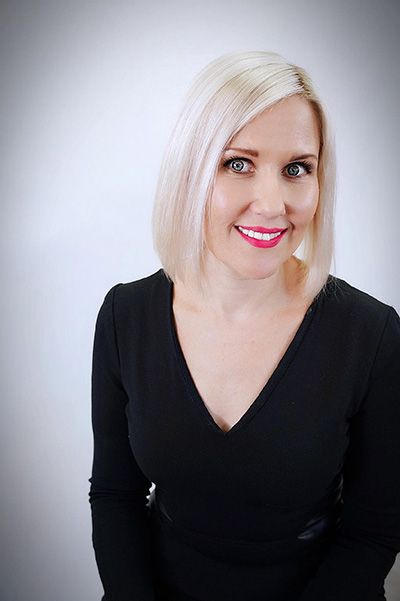 About
I am of Russian origin and trained at the Moscow Cosmetology Academy. I have worked in various aspects of the hair industry since 1995. Been a part of the Duncan Edward team since 2009 and love helping clients create and maintain modern hairstyle and look. I love all hairdressing including short hair, curly hair colors and highlights. In my free time I enjoy spending quality time with my family and love to travel.
I went from collar bone length hair to a pixie cut and was extremely satisfied with my experiences here and with my stylist Natasha. She knew how to translate the pictures from Pinterest I brought in into a haircut that would work with my curly & wavy hair. Cutting that much hair off in one sitting is very nerve-wracking but I felt confidence in Natasha's abilities. Great place to get fun, edgy haircuts for very reasonable prices!
Kelli M, Milwaukee
Natasha is the best stylist! All my friends see her too! All the staff at Duncan Edwards are friendly and skilled. My sons love Aaron and have never been disappointed. Thank you!!
Jane Vander M
Thank you Natasha for my first outstanding experience at Duncan Edward! My hair looks so good no other stylist/salon was able to achieve what I asked for ever before. Truly experienced and professional stylist and services were above and beyond my expectations. Absolutely recommend to just visit once and feel the difference. Many salons in Madison offer similar services but no one stands close to the standard the owner sets who is from England and knows first hand what is hair style and coloring all about. Impressed and will be back.
Alina