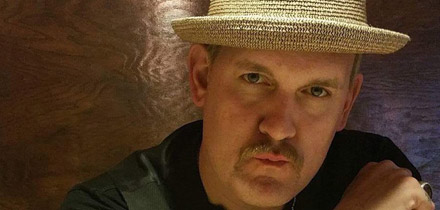 About
Casey Is a hairdresser with twenty years of experience. He is very passionate in the craft of hairdressing. Casey has worked alongside Irvin Rusk as a platform artist. The creator of Rusk hair products, and currently he is a national artist with the shear company Hattori Hanzo. I teach short hair cutting, men's barbering, and emphasize the bob haircut, the most beautiful haircut. Casey says true craftsmanship of a quality bob makes the difference between a good hairdresser and a great one…
I have absolutely no sense of style so I go to a salon and put myself in the hands of my stylist. Casey not only does a great a job with my hair but I actually look forward to seeing him again to hear his new jokes. This is a great place.
Ryan W
I would highly recommend Duncan Edward to anyone…and I mean anyone. My man Casey (check him out on their website) did such an awesome job on my hair with his precision, experience, and attention to detail. His rapport made for a truly enjoyable experience.
For many years I would go to Sports Clips, Great Clips, and other similar establishments for my hair cut. Time and time again I would leave frustrated or worse…mad because my haircut was always different. I was never satisfied. I can honestly say that I have never left a stylist feeling excited about my haircut until now. This is the first time I have been excited about my haircut even before it was finished. Casey provided a sick, fresh, and sharp new look for me. I will definitely be returning to Duncan Edward and to my man Casey! Thanks bro!
Joshua H, Madison
My husband and I have been seeing Casey for over 2 years! He's new to Duncan Edwards, and we are so happy he's found a new home there. The staff at Duncan is always sooooo friendly and the facility is very trendy and fun!! The mood is super laid back and I love that the owner, Duncan, can always be found on the floor with clients.
Back to Casey- This man does incredible work. As a national artist with Hattori Hanzo shears, he can do an amazing fade on men and awesome bobs on women. He always has my husband looking extremely trendy and GQ. Not only does he excel at short hair he does WONDERS with color on my long hair. His baylage technique is out of this world and I get complements all the time. Just this week he cut over 5 inches off my hair to give me a fun and hip 'lob' & touched up my gorgeous baylage- so awesome. Do yourself a favor and book an appointment with Casey at Duncan Edwards!!!!!!
Jonalee B, Madison WI
Casey is absolutely fabulous!!! I feel amazing and beautiful, listened to and cared for. He gave me exactly what I didn't even know I wanted.
Michelle W